Amy Adams Filmography
Trade Mark
Long strawberry blonde hair
Often plays optimistic characters with cheerful dispositions.
Trivia
Worked in a Hooters Restaurant until soon after she turned 18, when they started making her wear the customary outfits.
Alumna of the Chanhassen Dinner Theater in Minnesota. Appeared there in many productions including "Brigadoon" and "Good News".
Hails from Colorado.
One of seven children.
Natural hair color is Strawberry Blonde.
She was born in Italy and raised in Castle Rock, Colorado.
Her father was in the military and was also an amateur actor.
Born at the U.S. military base located in Aviano, Italy but spent part of her childhood in the US military base located in Vicenza, I
taly.
Invited to join the Academy of Motion Picture Arts and Sciences in 2006.
Attended, and graduated from, Douglas County High School in Castle Rock, Colorado.
Sang in the school choir at Douglas County High School.
Is a trained dancer.
Her brother,
Eddie Adams
, works for the tabloid show TMZ.
Once worked at The Gap, a clothing store chain.
Met her boyfriend,
Darren Le Gallo
, in 2001 in an acting class.
Has made two movies back-to-back starring
Meryl Streep
:
Doubt
(2008/I) and
Julie & Julia
(2009). In the latter she has no scenes with Streep.
One of People Magazine's 100 Most Beautiful People in the world (2008).
Engaged to
Darren Le Gallo
(July 24, 2008).
During a red carpet interview at the 81st Academy Awards, she claimed to suffer from extreme stage fright and claustrophobia.
Most unusual thing she has eaten is olive oil ice cream in New York City.
Has a lot of hot sauce in her kitchen. Loves raw onions, garlic and garlic press.
Personal Quotes
I have worked with some of the meanest people in the world. You can't do anything to intimidate me.
I think that I've always been attracted to characters who are positive and come from a very innocent place. I think there's a lot of room for discovery in these characters and that's something I always have fun playing.
It's nerve-wracking! I'll be up there, singing the song in front of billions of people - oh, and
Daniel Day-Lewis
! And
Cate Blanchett
. I'll be going to Taco Bell when the ceremony is over. Mexican food cures me (On singing at the Oscars).
Not at this point. Right now I'm just doing what I enjoy and I've done some different films, I've done some different types of roles. (On being stereotyped as the 'naive' one.)
Whitney Houston
came in. Someone dared me to do "the Gap act" on her. You know, the Gap act. So I went up to her like I didn't know who she was, and I said, 'Hi, I just wanted to let you know about our sale items and make sure to check out our new colors'. She looked at me like I was crazy (On working at The Gap).
Amy Adams Filmography
Filmography of Amy Adams ... Actors: Meryl Streep, Amy Adams, Stanley Tucci, Chris Messina, Linda Emond ... Ben Stiller, Amy Adams, Robin Williams, Ricky ...www.fandango.com/amyadams/filmography/p273224 -
YouTube - Amy Adams - "Enchanted"
Actress Amy Adams talks about her new film "Enachanted" with Talking Pictures host Tony Toscano ... Enchanted Amy Adams fairytale disney singer ...
youtube.com/watch?v=Gsg_0B0TmHY -
.Play Video
Amy Adams Web
Fansite dedicated Amy Adams, with thousands of pictures of the actress, including magazine scans, public appearances, and lots of video captures of Amy in her ...www.amy-adams.org -
Amy Adams Web Site, Pictures, Videos, Downloads, News and Links
Amy Adams Pictures, Videos, Wallpapers, Screensavers, Downloads, News Headlines and Links. ... Amy Adams Friends >>> Bali Rodriguez Namie Amuro Ayda Field ...www.amyadams.org -
Amy Adams Comcast.net
Adams arrives for the Dreamworks premiere of the film 'Win A Date With Tad Hamilton' in 2004. ... Amy Adams Writer Angus MacLachlan, director Phil Morrison, ...www.comcast.net/slideshow/entertainment-amyadams/6 -
OSCAR.com - 81st Annual Academy Awards - Nominations
Amy Adams plays Sister James, an inexperienced young nun whose unwitting ... second Academy Award nominati
on for Amy Adams. She was previously nominated for: ...oscar.com/nominees/?pn=detail&nominee=Adams+Amy+-+Actress+Supportin...
Amy Adams
Amy Adams is an Academy Award-nominated actress who has built her career on ... Darren Legallo I'm Not Obsessed: Amy Adams & Fiance Darren Legallo At Barney's ...www.mahalo.com/Amy_Adams -
Amy Adams
See exclusive Amy Adams photos and the latest movie clips and trailers, only on ReelzChannel.com ... Amy Adams in Talks to Star in The Fighter with Bale and Wahlberg ...www.reelzchannel.com/person/63737/amy-adams -
Amy Adams: All About Amy Adams - Moviefone
Amy Adams - Actor,Producer - An actress with a knack for light comedy, Amy Adams ... Amy Adams Takes a Bite Out of Meryl Streep ... Amy Adams Shaken By Intruder ...www.moviefone.com/celebrity/amy-adams/1327812/main -
Amy Adams - Yahoo! Movies
Amy Adams : find the latest news, photos, filmography and awards at Yahoo! Movies ... Oscar and Golden Globe-nominated actress Amy Adams first turned heads as a naïve ...movies.yahoo.com/movie/contributor/1800018895
sexy singer photos
-
worldsex girls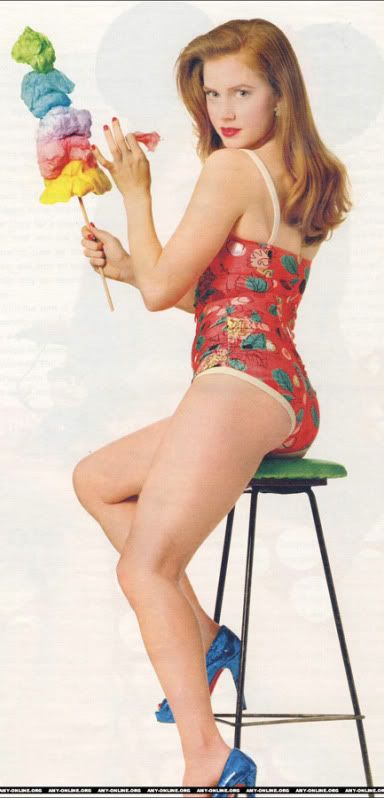 myspace sexygirl Comments
-
facebook Hot Comments